News • 29th Nov, 19 • 0 Comments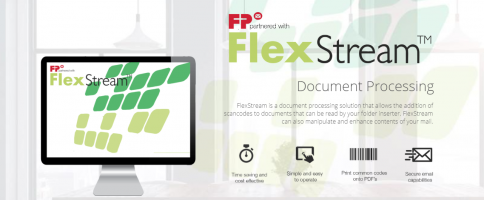 Before the Christmas office festivities begin, and during the annual office paperwork clear out, we thought you might want to know how you can hit the ground running in 2020 for a more prosperous and streamlined future for your business with software solutions from FP Mailing L&C.
We're not just about franking machines and printers - did you know we offer software solutions too?
At FP Mailing L&C, we're focussed on working with you to solve your challenges and make your business smarter. That includes helping your team to quickly and easily manage all of your inbound and outbound communications including letters, emails and SMS messaging.
Digitise your data, get rid of filing cabinets and eliminate the expense of offsite document storage!
FP Mailing's workflow / document management tools are easy to implement and use, enabling you to scan, archive and retrieve data instantly at the touch of a button, whilst also enabling quick and secure connections to commonly used business collaboration tools such as Dropbox and Google Drive.
Do you want to communicate better with your customers?
Use collaborative equipment with our outbound communication software (Flex Stream) allowing you add scan codes (OMR, 1D or 2D BCR) to documents when used in conjunction with a folder inserting machine, saving you time, and is more cost effective than manual folding, ensuring data security and ensuring GDPR compliance.

Improve your outbound efficiency by ensuring the correct information reaches the right person exactly when you need it to. You can also add marketing information to your existing documents and personalise your communications; putting you in control.
Multi-product discount
At FP Mailing L&C, we guarantee to reduce your costs using our multiproduct discount system, ensuring you get the right device and software at the best price.
Get in touch with your dedicated Account Manager, Allan Garnham, on 01925 820 638, or by email to a.garnham@fpmailinglandc.co.uk, if you'd like to book a FREE, no-obligation demonstration of our software solutions, or if you need any technical advice. You can also check out our franking machines, printing solutions and software on our website or complete our contact form here, and we'll be more than happy to help!