News • 30th Oct, 19 • 0 Comments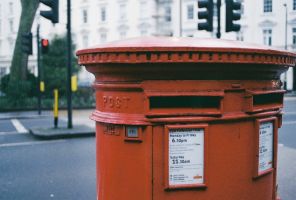 Earlier this month, Communication Workers Union (CWU) members voted 97% in favour of striking in a dispute over job security and employment terms and conditions, raising the threat of industrial action over the festive period. Royal mail has now said it will hold union talks, without preconditions, if the postal workers' union agrees to rule out the first national strike in a decade. At FP Mailing L&C, we feel it is our duty to keep you informed of such news so that you can ensure you can work around potential postage delays.
Why are Royal Mail workers threatening a strike?
Workers have accused Royal Mail of failing to honour a major agreement over job security and employment rights. The deal covered a widespread range of issues, including pay, pension reforms and plans to reduce the working week from 39 to 35 hours by 2022. The CWU has claimed that the deal is "under threat" under recently appointed chief executive Rico Back.
Royal Mail has said it is abiding by the agreement and has awarded two pay rises since last year. It also said it had cut the working week by an hour - although discussions with the CWU about further cuts had stalled.
The union claims that up to 50,000 jobs are at risk at Royal Mail, as well as in Parcelforce, under new plans to separate it from the postal business.
When could the strike happen?
The strike dates have yet to be announced but the union suggests they could fall around Christmas and Black Friday after the Royal Mail's dispute resolution procedure is due to expire. The union said in a statement that the dates of the strikes were "entirely up to the Royal Mail leadership".
If the CWU's strike was to fall at this time, it would come when parcel delivery was high due to pre-Christmas gift buying and annual retail events. As well as at a high-volume time for Royal Mail, who handle thousands of Christmas card and present deliveries.
Royal Mail's response
Royal Mail has said there are no grounds for damaging strikes and it has to react to changing consumer and business trends as parcel delivery volumes grow thanks to online shopping.
However, the Royal Mail has issued a fresh plea saying it will restart talks, without preconditions, if the union provides a "binding commitment" to remove the threat of walkouts over the festive period.
Ricky McAulay, Royal Mail national service delivery director, said "If the CWU agrees to rule out industrial action for the remainder of the calendar year – a critical time for our customers, we will commit to holding open discussions with no preconditions aimed at resolving the dispute."
Watch this space…
The team at FP Mailing L&C will keep you updated on any developments, and we hope that the senior management team will succeed in avoiding any strikes whilst the dispute gets resolved.
In the meantime, if you would like further information on the benefits of a Mailmark franking machine, simply give us a call on 01925 820 638 and we would be delighted to help.