News • 27th Jun, 19 • 0 Comments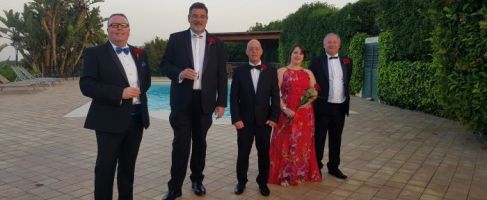 A period of continued growth delivering office equipment and support to customers has resulted in sales targets being thrashed at FP Mailing L&C, making them deserved winners of a dream team trip to Sicily.
From September 2018 through to March 2019 (and still at it) FP Mailing L&C based on Birchwood Park, Warrington have gone from strength to strength having recruited a salesperson and added printers to their product range. The business had recently widened its client base from the East coast of northern England to the West, as well as spanning some of the Midlands, allowing the originally franking machine-focussed company to offer existing and new customers a multi-product discount which has proved to be a huge success.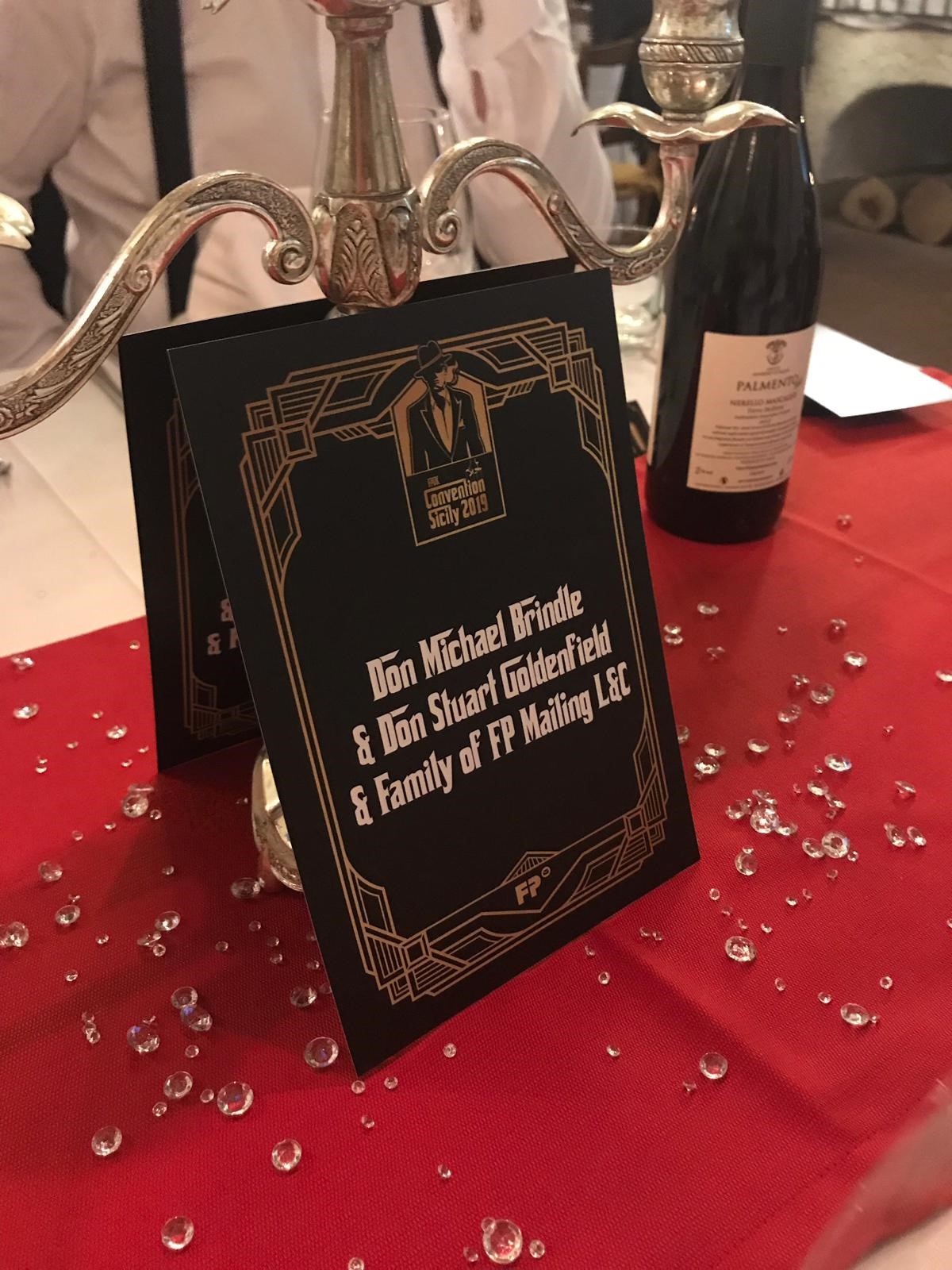 The entire team including Directors, Michael Brindle and Stuart Goldenfield (pictured second from left and far right), Sales Account Manager, Allan Garnham (far left), Technician, Gary Hallows, and Customer Account Manager, Shaunna Mulford (centre), were invited to Sicily by the Dartford based head office team, for a truly authentic Italian experience.
Recent businesses to join the FP Mailing L&C client 'familia' include Bradford City Football Club and Bricks And Pieces Ltd, who's Managing Director, Paul Bradley, comments "FP Mailing L&C are a great company to deal with offering a fantastic service with a smile."
Clients have access to helpful guides and blogs available on the FP Mailing L&C website, as well as telephone or face-to-face support when it's needed.
In a joint statement, co-directors Stuart Goldenfield and Michael Brindle say "This is the fifth consecutive year we have pulled together as a team to exceed sales expectations and been awarded a trip abroad. We truly believe it is down to the end-to-end service we offer on all of our products, which is why we ensure the entire team are included on the holiday."
If you're looking to improve your business efficiency with printing or postal solutions, or benefit from a multi-product discount, FP Mailing L&C are able to offer their expertise with friendly advice, so call 01925 820 638 or email info@fpmailinglandc.co.uk.