The perfect franking machines for your small, medium or large business with its flexible options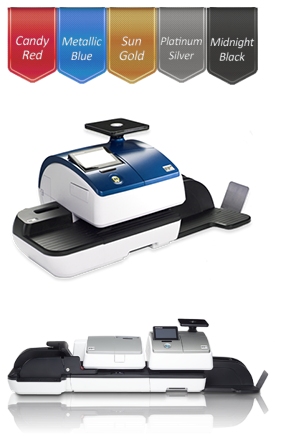 FP's PostBase franking machines are the very latest in innovation with its colour touchscreen, one button and 5 different colour options to match your office.
With its flexible configurations from speed upgrades, automatic letter feeder upgrades through to accounts upgrades and software add-ons, PostBase is a franking machine designed for the future.
PostBase will grow with you from a small business up to a medium or larger business with its Navigator Plus postage software and the ability to control the it from a tablet PC running the Navigator Plus software.
Just contact us and we will ask you a few questions about how much mail you send and your mailing habits. Then we will give you a no obligation quote showing how much money we can save you!